How to Inspect the Engine Air Cleaner/Filter
To inspect the air cleaner/filter, remove the filter from the vehicle and lightly shake the filter to release loose dust and dirt. If the filter remains covered with dirt, a new filter is required.
To inspect or replace the engine air cleaner/filter:
1. Turn the ignition off.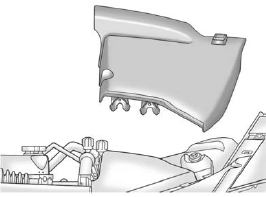 2. Remove the side cover by pulling up on the front of the cover.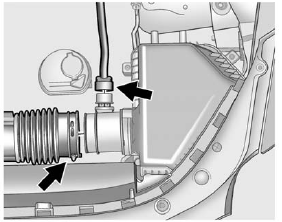 3. Disconnect the electrical connector from the air box.
4. Loosen the screw on the clamp holding the air outlet duct in place. Do not remove the clamp.
Move the duct aside.
5. Remove the hose from the air cleaner housing mounting arm.
Move the hose aside.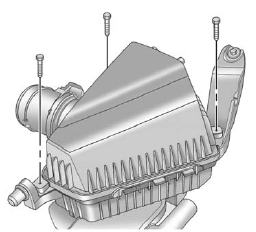 6. Remove the three air cleaner housing cover screws.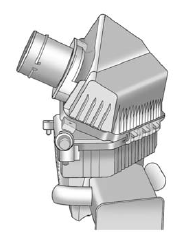 7. Move the air cleaner housing cover and remove the cover from the air cleaner housing.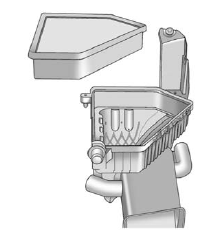 8. Remove the air cleaner filter from the air cleaner housing.
See also:
Exterior Lighting
The exterior lamp control is located toward the end of the turn signal/lane change lever. : Turn the band with this symbol on it to operate the exterior lamps. The exterior lamp control h ...
Weight-Distributing Hitch Adjustment
A. Body to Ground Distance B. Front of Vehicle When using a weight-distributing hitch, the spring bars should be adjusted so the distance (A) is the same after coupling the trailer to the tow ve ...
Connecting to a Different Phone
To connect to a different cell phone, the Bluetooth system looks for the next available cell phone in the order in which all available cell phones were paired. Depending on which cell phone ...