How to Inspect the Engine Air Cleaner/Filter
To inspect the air cleaner/filter, remove the filter from the vehicle and lightly shake the filter to release loose dust and dirt. If the filter remains covered with dirt, a new filter is required.
To inspect or replace the engine air cleaner/filter:
1. Turn the ignition off.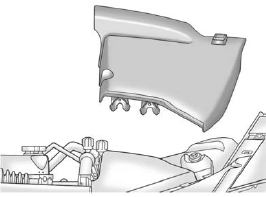 2. Remove the side cover by pulling up on the front of the cover.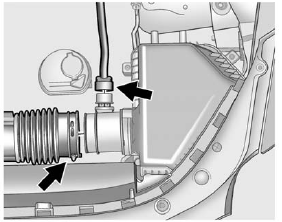 3. Disconnect the electrical connector from the air box.
4. Loosen the screw on the clamp holding the air outlet duct in place. Do not remove the clamp.
Move the duct aside.
5. Remove the hose from the air cleaner housing mounting arm.
Move the hose aside.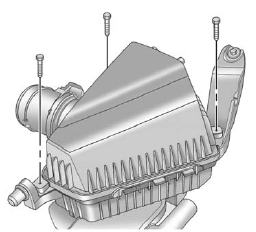 6. Remove the three air cleaner housing cover screws.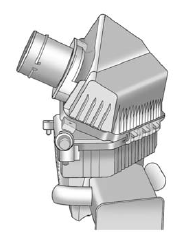 7. Move the air cleaner housing cover and remove the cover from the air cleaner housing.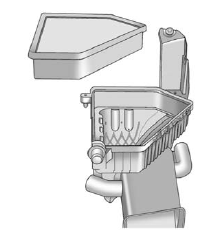 8. Remove the air cleaner filter from the air cleaner housing.
See also:
Antilock Brake System (ABS)
This vehicle has the Antilock Brake System (ABS), an advanced electronic braking system that helps prevent a braking skid. When the engine is started and the vehicle begins to drive away, ABS chec ...
Recommended Fuel
Use regular unleaded gasoline with a posted octane rating of 87 or higher. If the octane rating is less than 87, an audible knocking noise, commonly referred to as spark knock, might be heard when d ...
Tire Pressure Monitor System
The Tire Pressure Monitor System (TPMS) uses radio and sensor technology to check tire pressure levels. The TPMS sensors monitor the air pressure in your tires and transmit tire pressure readings ...