Vehicle Identification Number (VIN)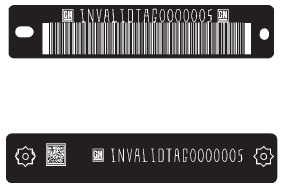 Vehicle Identification Number (VIN)
This legal identifier is in the front corner of the instrument panel, on the left side of the vehicle. It can be seen through the windshield from outside. The VIN also appears on the Vehicle Certification and Service Parts labels and certificates of title and registration.
Engine Identification
The eighth character in the VIN is the engine code. This code identifies the vehicle's engine, specifications, and replacement parts. See "Engine Specifications" under Capacities and Specifications for the vehicle's engine code.
See also:
Headlamp Aiming
The headlamp aiming system has been preset at the factory. If the vehicle is damaged in an accident, the aim of the headlamps can be affected and adjustment could be necessary. It is recommende ...
Dome Lamps
The dome lamps are located in the overhead console. They come on when any door is opened and turn off after all the doors are closed. Turn the instrument panel brightness knob located below the dome ...
Audio/Video (A/V) Jacks
The A/V jacks may be located on the rear of the floor console. They allow audio or video cables to be connected from an auxiliary device such as a camcorder or a video game system. The A/V jack ...