Vehicle Identification Number (VIN)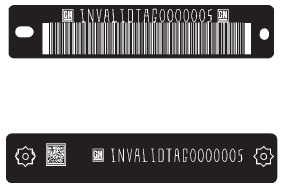 Vehicle Identification Number (VIN)
This legal identifier is in the front corner of the instrument panel, on the left side of the vehicle. It can be seen through the windshield from outside. The VIN also appears on the Vehicle Certification and Service Parts labels and certificates of title and registration.
Engine Identification
The eighth character in the VIN is the engine code. This code identifies the vehicle's engine, specifications, and replacement parts. See "Engine Specifications" under Capacities and Specifications for the vehicle's engine code.
See also:
FM
FM signals only reach about 16 to 65 km (10 to 40 mi). Although the radio has a built-in electronic circuit that automatically works to reduce interference, some static can occur, especially ...
Refined, spacious interior
All-new interior styling is a cornerstone of the new Escalade. The flowing, luxurious interior is complemented with premium materials and a distinct layout not shared with any other GM full-size S ...
Steering Wheel Controls
Some audio steering wheel controls could differ depending on the vehicle's options. Controls that can be adjusted at the steering wheel may include: SRCE (Source): Press to switch between ...