Vehicle Identification Number (VIN)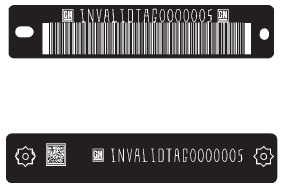 Vehicle Identification Number (VIN)
This legal identifier is in the front corner of the instrument panel, on the left side of the vehicle. It can be seen through the windshield from outside. The VIN also appears on the Vehicle Certification and Service Parts labels and certificates of title and registration.
Engine Identification
The eighth character in the VIN is the engine code. This code identifies the vehicle's engine, specifications, and replacement parts. See "Engine Specifications" under Capacities and Specifications for the vehicle's engine code.
See also:
Where Are the Airbags?
The driver frontal airbag is in the middle of the steering wheel. The right front passenger frontal airbag is in the instrument panel on the passenger side. Driver Side Shown, Passenger Side ...
If the On Indicator Is Lit for a Child Restraint
If a child restraint has been installed and the on indicator is lit: 1. Turn the vehicle off. 2. Remove the child restraint from the vehicle. 3. Remove any additional items from the seat such ...
Cadillac Technician Roadside Service (U.S. Only)
Cadillac's exceptional Roadside Service is more than an auto club or towing service. It provides every Cadillac owner in the United States with the advantage of contacting a Cadillac advisor ...