Vehicle Identification Number (VIN)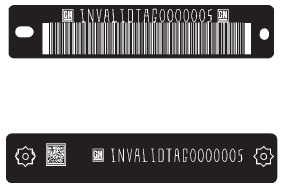 Vehicle Identification Number (VIN)
This legal identifier is in the front corner of the instrument panel, on the left side of the vehicle. It can be seen through the windshield from outside. The VIN also appears on the Vehicle Certification and Service Parts labels and certificates of title and registration.
Engine Identification
The eighth character in the VIN is the engine code. This code identifies the vehicle's engine, specifications, and replacement parts. See "Engine Specifications" under Capacities and Specifications for the vehicle's engine code.
See also:
Driving with a Trailer
Towing a trailer requires experience. Get familiar with handling and braking with the added trailer weight. The vehicle is now longer and not as responsive as the vehicle is by itself. Check al ...
Tow/Haul Mode
Pressing this button at the end of the shift lever turns on and off the tow/haul mode. This indicator light on the instrument panel cluster comes on when the tow/haul mode is on. Tow/Haul is ...
Distance to Destination
This display will show the vehicle distance with estimated time of arrival to destination. The value can be cleared or reset by pressing the SET/CLR button. Move the thumbwheel up or down to increas ...