Lock Sensor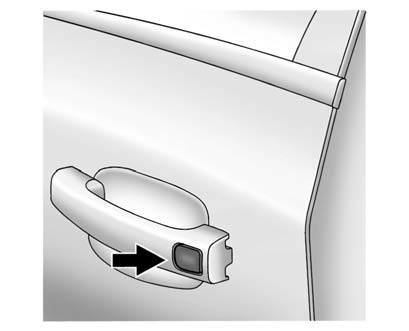 When all doors are closed and the ignition is off, the vehicle can be locked by pressing this area on the door handle. This feature will be available for several minutes after the vehicle has been turned off.
See also:
Doing Your Own Service Work
WARNING It can be dangerous to work on your vehicle if you do not have the proper knowledge, service manual, tools, or parts. Always follow owner manual procedures and consult the service manual f ...
Adding Equipment to the Airbag-Equipped Vehicle
Q: Is there anything I might add to or change about the vehicle that could keep the airbags from working properly? A: Yes. If you add things that change the vehicle's frame, bumper system, ...
Dinghy Towing
Front-wheel—drive and all-wheel-drive vehicles may be dinghy towed from the front. These vehicles can also be towed by placing them on a platform trailer with all four wheels off of the ground. F ...