Cadillac ATS
Cadillac ATS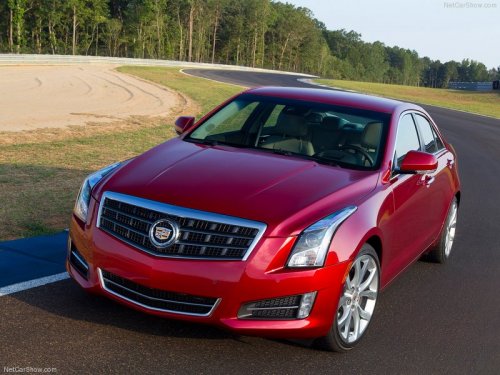 See also:
What Makes an Airbag Inflate?
In a deployment event, the sensing system sends an electrical signal triggering a release of gas from the inflator. Gas from the inflator fills the airbag causing the bag to break out of the cover ...
Cadillac Technician Roadside Service (U.S. Only)
Cadillac's exceptional Roadside Service is more than an auto club or towing service. It provides every Cadillac owner in the United States with the advantage of contacting a Cadillac advisor ...
Road Sensing Suspension
The Road Sensing Suspension (RSS) feature provides superior vehicle ride and handling under a variety of passenger and loading conditions. The system is fully automatic and uses a computer controll ...