Low-Beam Headlamps/Daytime Running Lamps (DRL), High-Beam Headlamps (Base)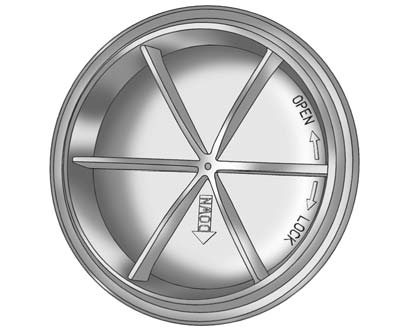 1. From the back side of the headlamp assembly, remove the top cap to replace the low-beam headlamp/DRL bulb.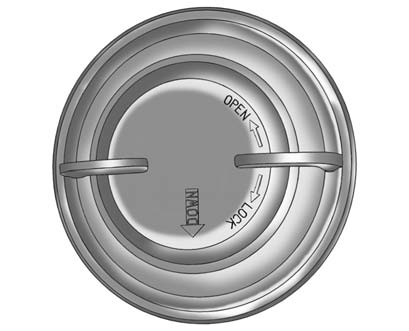 2. From the back side of the headlamp assembly, remove the bottom cap to replace the high-beam headlamp bulb.
3. Disconnect electrical connector.
4. Remove the bulb socket from the headlamp assembly.
5. Replace the bulb in the bulb socket.
6. Install the bulb socket in the headlamp assembly.
7. Connect the electrical connector.
8. Install the cap with the down arrow pointing down in the back of the headlamp assembly.
9. For driver side, reinstall the underhood electrical center cover by latching three clips.
10. For passenger side, reinstall the air filter/cleaner assembly base by pushing to seat.
Verify the base is seated securely, then install the engine air filter/cleaner assembly.
See also:
Setting the Clock
The navigation system time and the analog clock operate independently. Changing the time through the navigation system does not change the time on the analog clock. See Clock to change ...
PRESS START CONTROL TO LEARN KEYS
If the vehicle has the keyless access system, this message displays when matching new transmitters to the vehicle. See the keyless access information for Remote Keyless Entry (RKE) System O ...
Servicing the Airbag-Equipped Vehicle
Airbags affect how the vehicle should be serviced. There are parts of the airbag system in several places around the vehicle. Your dealer and the service manual have information about servicing th ...