Headlamps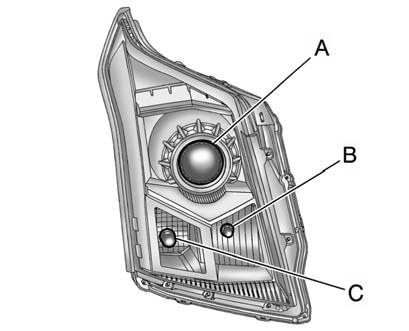 " width=409 height=331 id="_x0000_i1701" src="images/books/1183/8/index.5.gif" border=0>
Base Headlamp Assembly (Front View Passenger Side)
A. Low—Beam Headlamp/Daytime Running Lamp (DRL)
B. High—Beam Headlamp
C. Turn Signal Lamp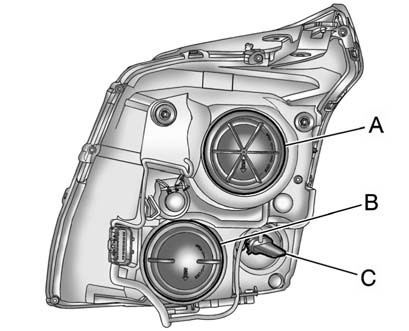 " width=409 height=331 id="_x0000_i1702" src="images/books/1183/8/index.6.gif" border=0>
Base Headlamp Assembly (Rear View Passenger Side)
A. Low—Beam Headlamp/Daytime Running Lamp (DRL)
B. High—Beam Headlamp
C. Turn Signal Lamp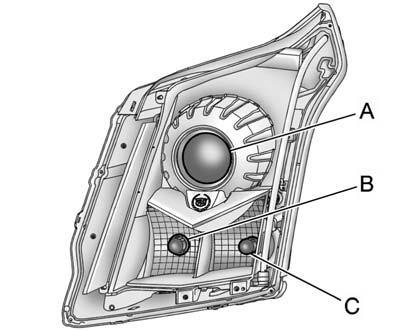 " width=409 height=331 id="_x0000_i1703" src="images/books/1183/8/index.7.gif" border=0>
Uplevel Headlamp Assembly (Front View Driver Side)
A. High/Low—Beam Headlamp (To be replaced at dealer only)
B. Daytime Running Lamp (DRL)
C. Turn Signal Lamp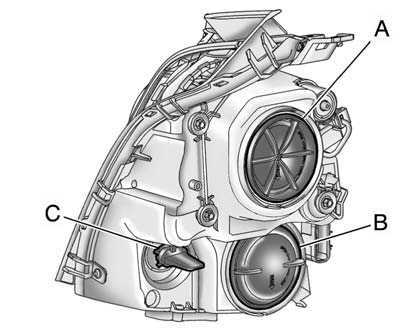 " width=409 height=331 id="_x0000_i1704" src="images/books/1183/8/index.8.gif" border=0>
Uplevel Headlamp Assembly (Rear View Driver Side)
A. High/Low—Beam Headlamp (To be replaced at dealer only)
B. Daytime Running Lamp (DRL)
C. Turn Signal Lamp
See also:
Top View
...
Older Children
Older children who have outgrown booster seats should wear the vehicle safety belts. The manufacturer's instructions that come with the booster seat state the weight and height limitation ...
Oil Pressure (CTS-V Only)
This display shows the oil pressure in either kilopascals (kPa) or pounds per square inch (psi). ...