Headlamps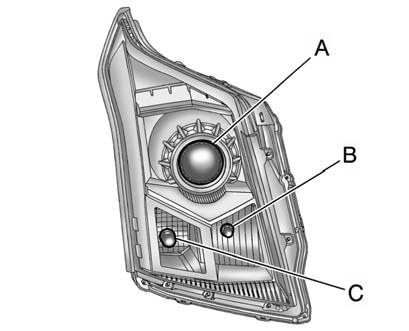 " width=409 height=331 id="_x0000_i1701" src="images/books/1183/8/index.5.gif" border=0>
Base Headlamp Assembly (Front View Passenger Side)
A. Low—Beam Headlamp/Daytime Running Lamp (DRL)
B. High—Beam Headlamp
C. Turn Signal Lamp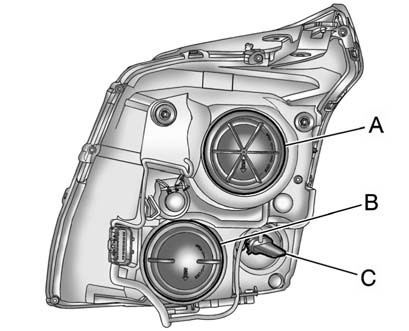 " width=409 height=331 id="_x0000_i1702" src="images/books/1183/8/index.6.gif" border=0>
Base Headlamp Assembly (Rear View Passenger Side)
A. Low—Beam Headlamp/Daytime Running Lamp (DRL)
B. High—Beam Headlamp
C. Turn Signal Lamp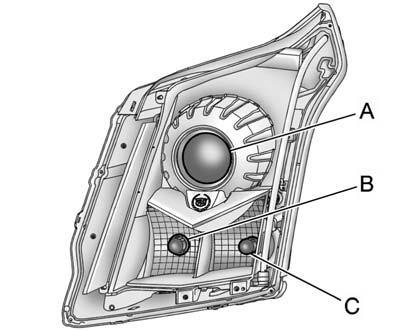 " width=409 height=331 id="_x0000_i1703" src="images/books/1183/8/index.7.gif" border=0>
Uplevel Headlamp Assembly (Front View Driver Side)
A. High/Low—Beam Headlamp (To be replaced at dealer only)
B. Daytime Running Lamp (DRL)
C. Turn Signal Lamp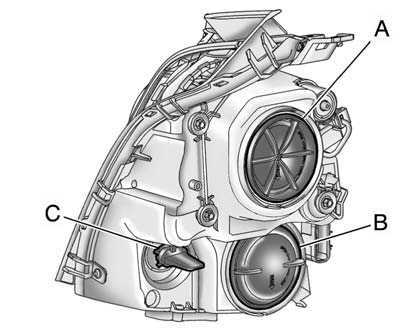 " width=409 height=331 id="_x0000_i1704" src="images/books/1183/8/index.8.gif" border=0>
Uplevel Headlamp Assembly (Rear View Driver Side)
A. High/Low—Beam Headlamp (To be replaced at dealer only)
B. Daytime Running Lamp (DRL)
C. Turn Signal Lamp
See also:
Checking Engine Oil
It is a good idea to check the engine oil level at each fuel fill. In order to get an accurate reading, the vehicle must be on level ground. The engine oil dipstick handle is a yellow loop. See En ...
Database Coverage Explanations
Coverage area depends upon the map detail available. Some areas have greater map detail than others. The navigation system works only as well as the information provided on the stored map data. Se ...
Hazard Warning Flashers
(Hazard Warning Flashers): Press this button located on top of the steering column, to make the front and rear turn signal lamps flash on and off. This warns others that you are having trouble. ...