Safety Locks
The vehicle has rear door security locks to prevent passengers from opening the rear doors from the inside.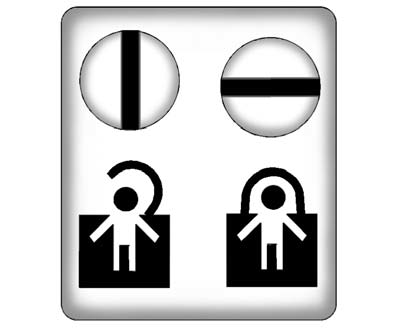 Open the rear doors to access the security locks on the inside edge of each door.
To set the locks, insert a key into the slot and turn it to the horizontal position. The door can only be opened from the outside with the door unlocked. To return the door to normal operation, turn the slot to the vertical position.
See also:
Instrument Cluster
English Shown, Metric Similar ...
Global Positioning System (GPS)
- Obstruction of the GPS can occur in a large city with tall buildings; in parking garages; around airports; in tunnels, underpasses, or parking garages; or in an area with very dense trees ...
Brake System Messages
SERVICE BRAKE SYSTEM This message displays along with the brake system warning light if there is a problem with the brake system. See Brake System Warning Light . If this message appears, s ...