Steering Wheel Adjustment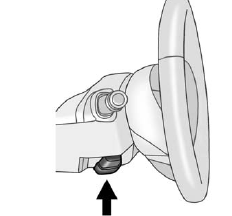 To adjust the steering wheel:
1. Pull the lever down.
2. Move the steering wheel up or down.
3. Pull or push the steering wheel closer or away from you.
4. Pull the lever up to lock the steering wheel in place.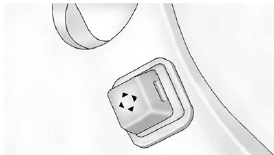 Power Tilt Wheel
For vehicles with the power tilt wheel, the control is on the left side of the steering column.
- Push the control up or down to tilt the steering wheel up or down.
- Push the control forward or rearward to move the steering wheel toward the front or rear of the vehicle.
Do not adjust the steering wheel while driving.
See also:
Automatic Operation
The system automatically controls the fan speed, air delivery, air conditioning and recirculation in order to heat or cool the vehicle to the desired temperature. When the indicator light is on, ...
Under the Hood
The Escalade ESV uses the same engine as does the regular Escalade: a 6.2-liter V-8 with 403 horsepower and 417 pounds-feet of torque. It works through a six-speed-automatic transmission. Permanen ...
Steering
Hydraulic Power Steering Your vehicle has hydraulic power steering. It may require maintenance. See Power Steering Fluid. If power steering assist is lost due to a system malfunction, the ve ...