Operation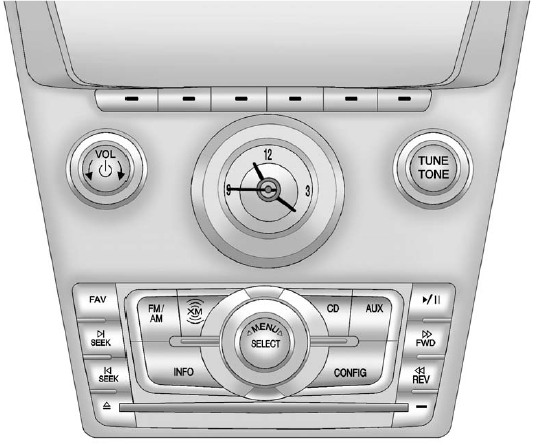 Full View of Radio with CD Shown, Radio with Six-Disc CD Similar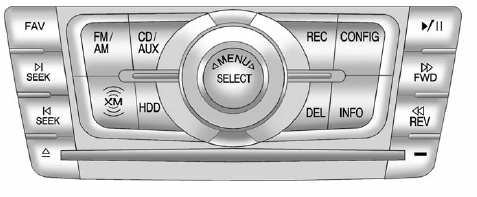 Partial View of Radio with DVD Audio, Hard Drive Device (HDD), and USB
The vehicle may have one of these radios as its audio system.
If the vehicle does not have one of these radio systems, it may have a navigation radio system. See the navigation manual for more information on the navigation audio system.
See also:
Repair Facility
GM also recommends that you choose a collision repair facility that meets your needs before you ever need collision repairs. Your dealer may have a collision repair center with GM-trained technici ...
TEHAMA™ Leather
The leather surface on the seat was not designed to be aggressively cleaned using any commercial product. Use a well wrung cloth dampened with water to remove dust. Do not use a wet cloth or satur ...
Lock Sensor
When all doors are closed and the ignition is off, the vehicle can be locked by pressing this area on the door handle. This feature will be available for several minutes after the vehicle has be ...