Starting the Vehicle with a Low Transmitter Battery
If the transmitter battery is weak, the DIC may display NO REMOTE DETECTED when you try to start the vehicle. The REPLACE BATTERY IN REMOTE KEY message may also be displayed at this time.
To start the vehicle:
1. Open the center console storage area and the storage tray.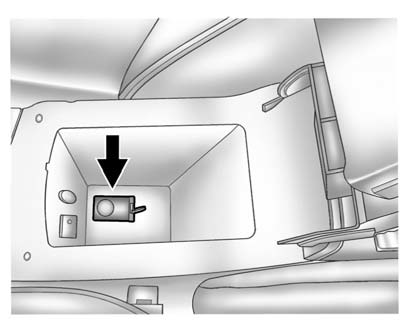 2. Place the transmitter in the transmitter pocket.
3. With the vehicle in P (Park) or N (Neutral), press the brake pedal and the START button.
Replace the transmitter battery as soon as possible
See also:
Automatic Transmission
The shift lever is located on the center console between the front seats. There are several different positions for the shift lever. P (Park): This position locks the front wheels. It is the ...
Window Lockout
(Window Lockout): This feature prevents the rear passenger windows from operating, except from the driver position. Press to activate the rear window lockout switch. The LED light comes ...
What to Use
WARNING! Adding only plain water or some other liquid to the cooling system can be dangerous. Plain water and other liquids, can boil before the proper coolant mixture will. The coolant warn ...