Steering Wheel Adjustment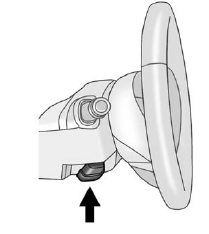 Steering Wheel Adjustment
To adjust the steering wheel:
1. Pull the lever down.
2. Move the steering wheel up or down.
3. Pull or push the steering wheel closer or away from you.
4. Pull the lever up to lock the steering wheel in place.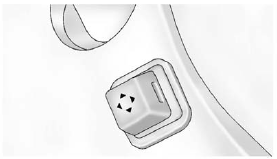 Power Tilt Wheel
For vehicles with the power tilt wheel, the control is on the left side of the steering column.
- Push the control up or down to tilt the steering wheel up or down.
- Push the control forward or rearward to move the steering wheel toward the front or rear of the vehicle.
Do not adjust the steering wheel while driving.
See also:
Parking over Things That Burn
WARNING Things that can burn could touch hot exhaust parts under the vehicle and ignite. Do not park over papers, leaves, dry grass, or other things that can burn. ...
Bulb Replacement
For the proper type of replacement bulbs, see Replacement Bulbs. For any bulb changing procedure not listed in this section, contact your dealer. ...
Road Sensing Suspension
The Road Sensing Suspension (RSS) feature provides superior vehicle ride and handling under a variety of passenger and loading conditions. The system is fully automatic and uses a computer controll ...