Steering Wheel Adjustment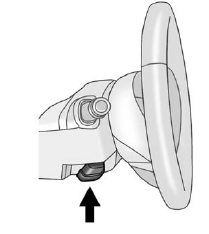 Steering Wheel Adjustment
To adjust the steering wheel:
1. Pull the lever down.
2. Move the steering wheel up or down.
3. Pull or push the steering wheel closer or away from you.
4. Pull the lever up to lock the steering wheel in place.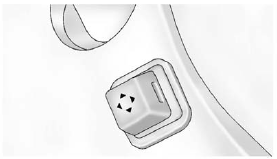 Power Tilt Wheel
For vehicles with the power tilt wheel, the control is on the left side of the steering column.
- Push the control up or down to tilt the steering wheel up or down.
- Push the control forward or rearward to move the steering wheel toward the front or rear of the vehicle.
Do not adjust the steering wheel while driving.
See also:
Roadside Service (Mexico)
As a new owner, your vehicle is automatically enrolled in the Roadside Assistance program. The services are available at no cost under the terms and conditions of the program. The Roadside ...
Brake Adjustment
Every time the brakes are applied, with or without the vehicle moving, the brakes adjust for wear. ...
Form follows function
The Cadillac CTS-V Coupe's design is a clear visual statement of the technical precision and performance intent of the car. The Cadillac CTS-V Coupe has the same wheelbase as the CTS-V Sport Sedan ...